JOIN THE STITCHING FUN!

Get ready to stitch your ABCs the kawaii way! The Kawaii Alphabet Stitching Club is the cutest hand-stitching project you will take on this year. It's filled with all kinds of designs that will make you smile as you embroider and hand-sew a quilt.
I love all things super cute, so the kawaii aesthetic is perfect for me. That's why I create embroidery patterns filled with adorable animals and objects with faces. Over the last few years I've created over a dozen stitching clubs similar to this one, but none have had an official "kawaii" theme. It was time for that to change!
If you love embroidery, hand stitching, and cuteness, you will LOVE the Kawaii Alphabet Stitching Club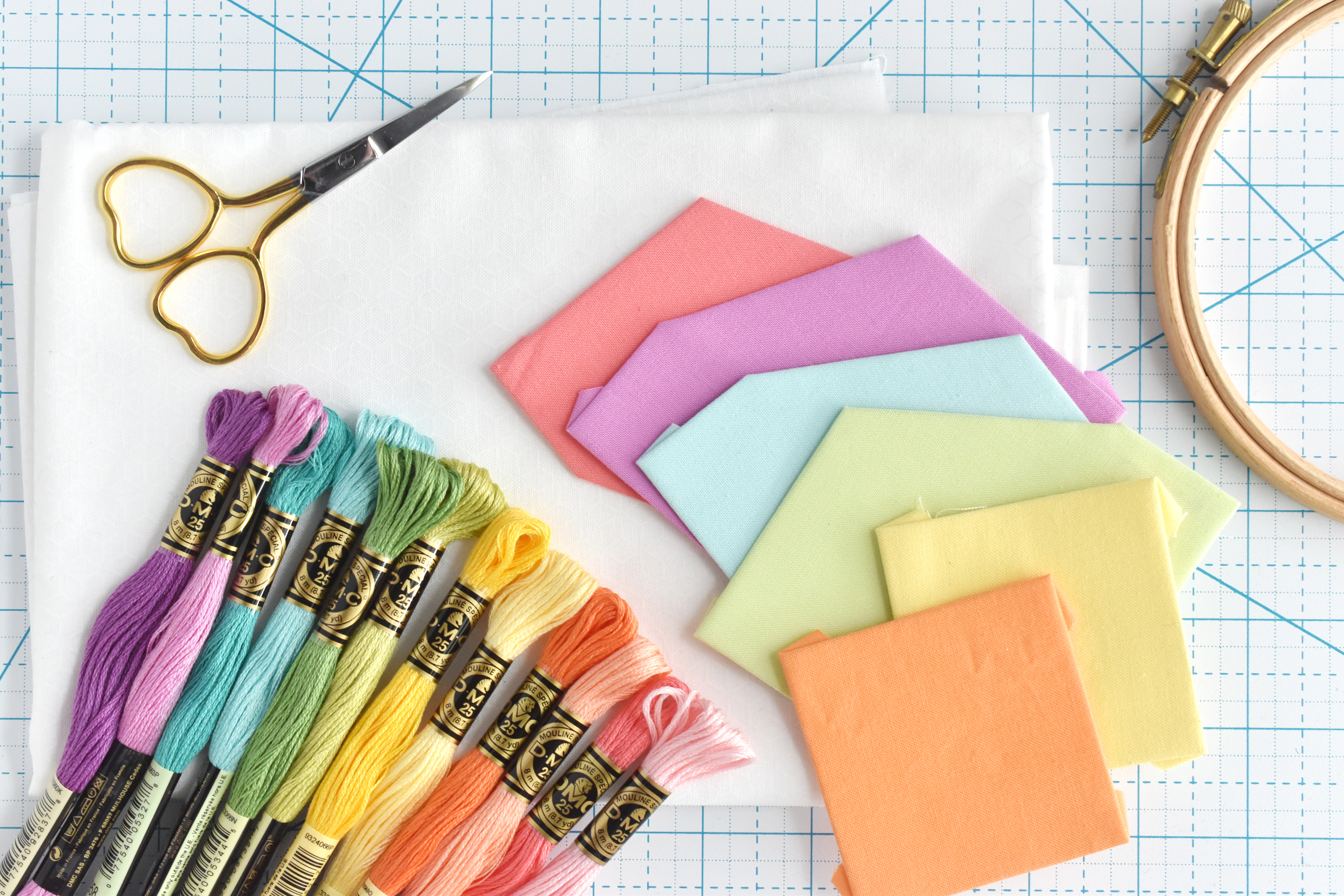 All About the Stitching

This stitching club combines embroidery with English paper piecing (EPP). Each week you will receive a new pattern featuring a letter of the alphabet and something super cute kawaii that starts with that letter (in English). Some of the designs will be classic kawaii icons and others will be fun things done in a super cute style. All with my signature faces!
The embroidery will turn into EPP hexagons that get joined with other shapes to make a Kawaii Alphabet lap-size quilt. This stitching is all done by hand, but you may want to do the final quilt steps on a sewing machine.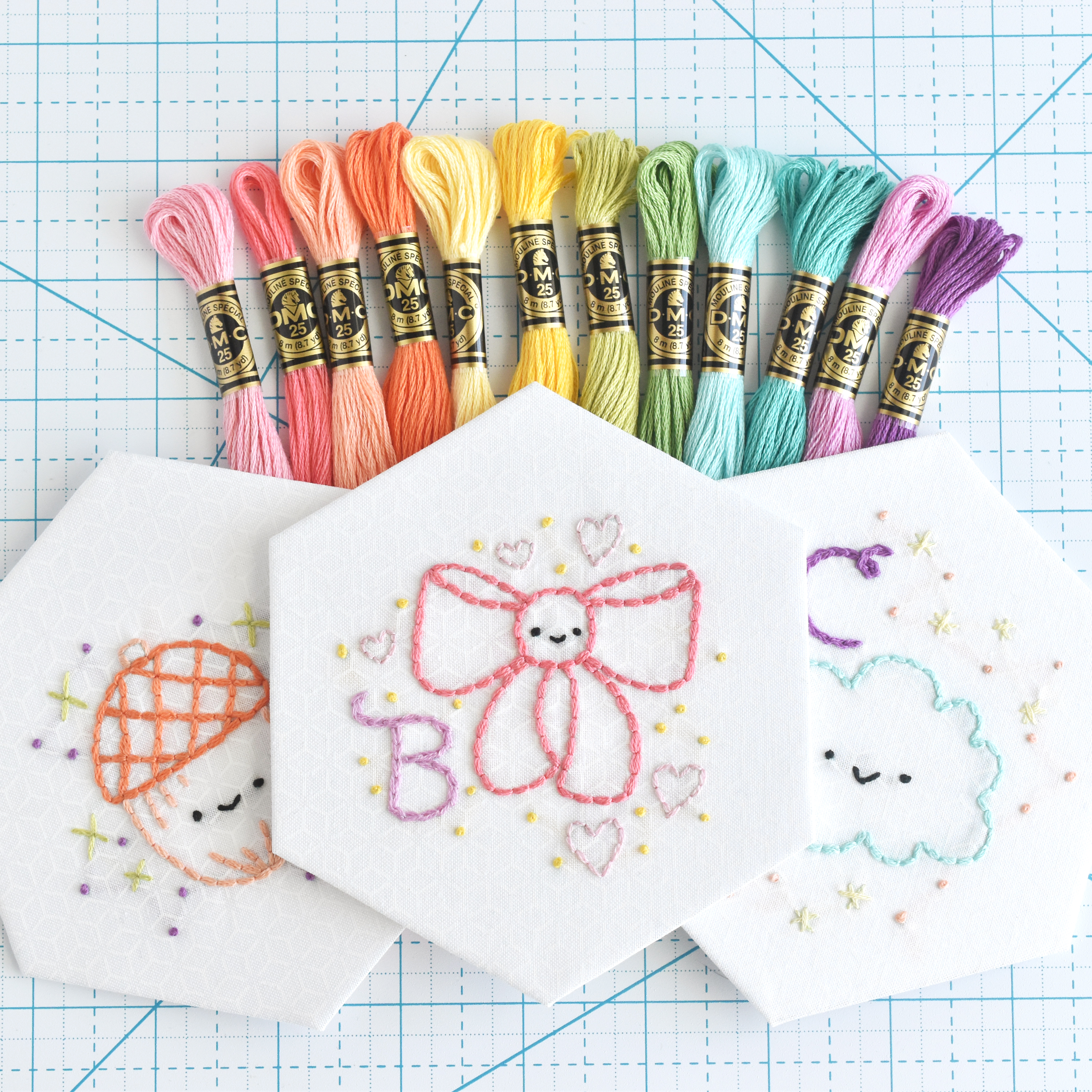 ABCs
You can work through your letters from A to Z with cute patterns like these. The rest are a surprise!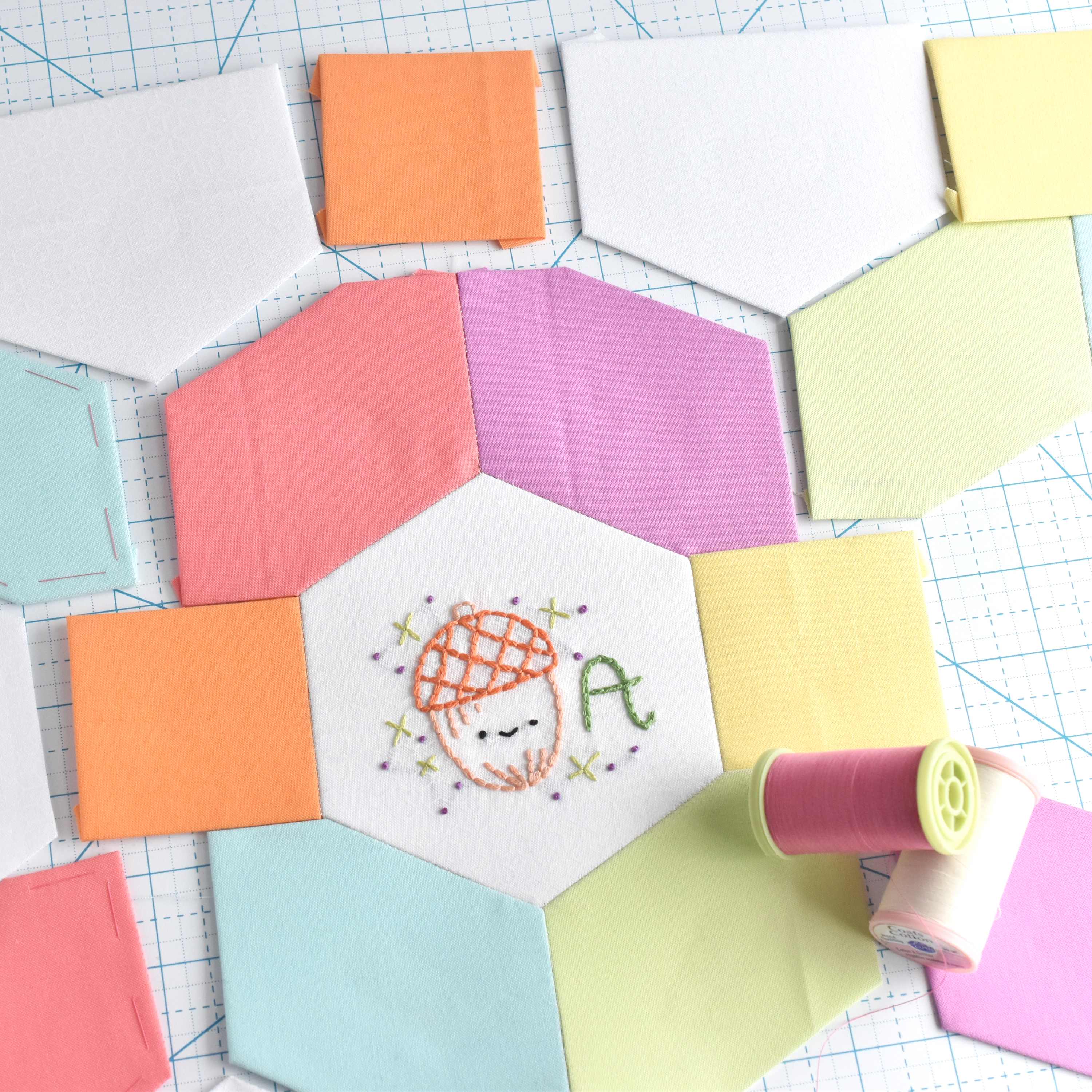 EPP

Along with the ABCs, get ready for EPP as you hand-sew pieces together to make your quilt!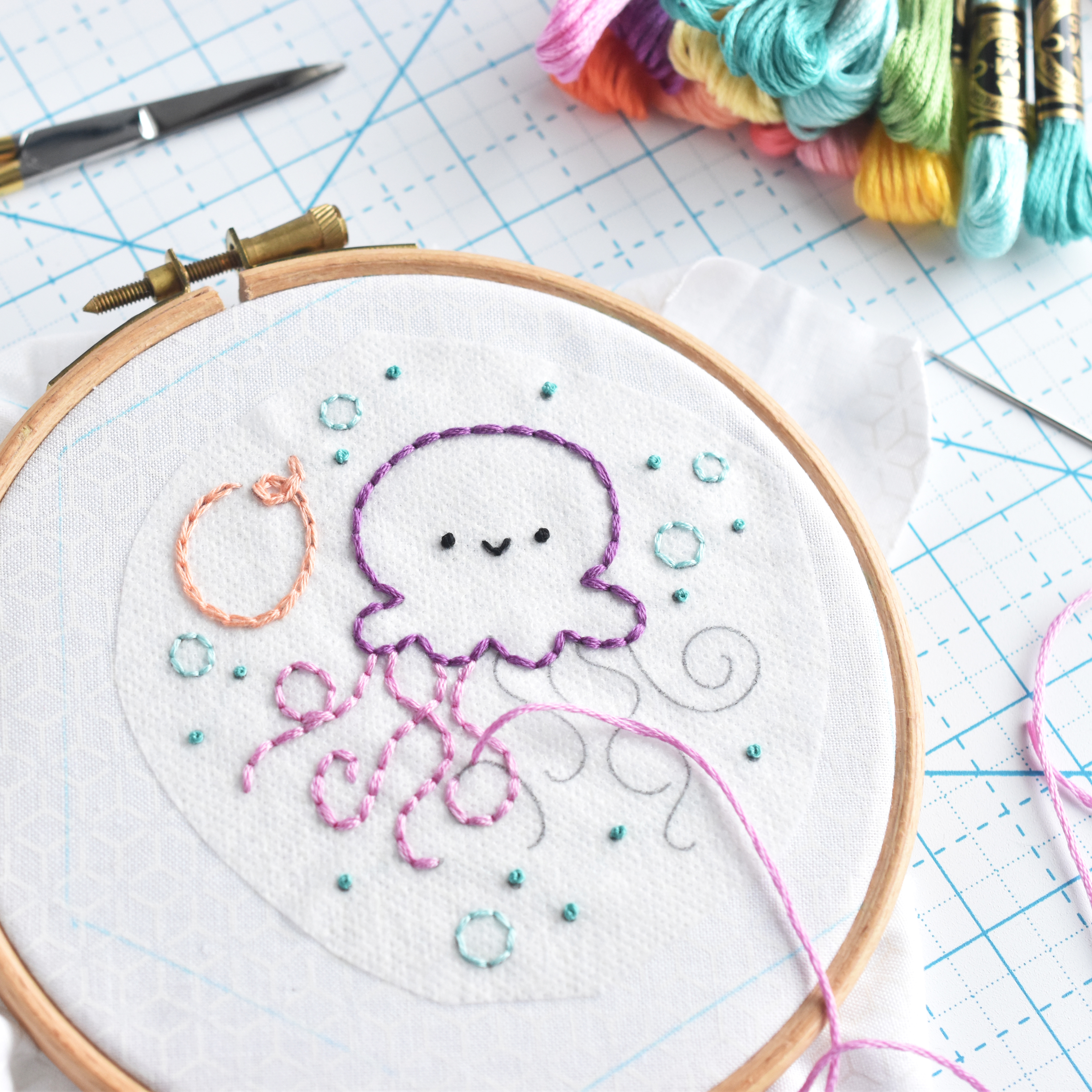 Along with cute objects, you'll find a few animal friends in the alphabet too!

More Stitching Clubs
Want to stitch something else super cute?
These downloadable stitching clubs are complete packages of patterns and instructions to make mini quilts!

Check your inbox to confirm your subscription